AV & IT convergence is not just about merging traditional AV and IT systems together, instead it is about creating new opportunities for companies by combining networks and components in innovative ways. To consistently achieve this the IT and AV industries must understand one another's requirements. It is the only way the necessary components for connectivity can be planned and operated sustainably.
In recent years we have seen a move towards intelligently combining AV and IT technology, this trend is continuing in Switzerland and around the world. When it comes to establishing infrastructure for meeting rooms, digital information displays and other AV and IT systems, it is becoming increasingly clear that applications need to be easy to use and manage for in-house or external IT specialists.
New areas of responsibility, job descriptions and technologies are changing the AV and IT industries. Unified communication technologies and increasing digitisation of older systems provide new business opportunities across both industries, creating entirely new applications from the convergence of IT and AV technologies. It is our task as a manufacturer to recognise when and where these applications will appear whether it is in banking, industrial, retail or other environments, we must identify trends and meet customer expectations.
To succeed in these changing environments AV and IT managers must closely coordinate ideas and procedures. The quality of audio-visual content has become the top priority for users, marketing departments and AV managers. IT managers have different priorities, they must ensure that components are secure and effective for a corporate network. This is where AV specialists can make a valuable contribution, for example with AV over IP applications, however they must still consider typical IT concerns such as using open standards, network centricity, scalability and centralised system monitoring. There is no doubt in our minds that AV systems will become increasingly important in the future as the global demand for new forms of networked audio-visual communication increases.
The inevitable convergence of AV and IT began as early as the 1990s when the telecommunications industry began to merge with the data network industry to create technologies such as Voice over IP, mobile internet and smartphones. Each of these innovations brought with it a major shift in technology across multiple industries. The most successful companies positioned themselves to identify and take advantage of these innovations before their competitors.
This example shows the successful collaboration that can be achieved between both industries when certain requirements are met. These requirements include experts willing to learn from one another to achieve the same goals, easy-to-use systems and fast, effective customer communication.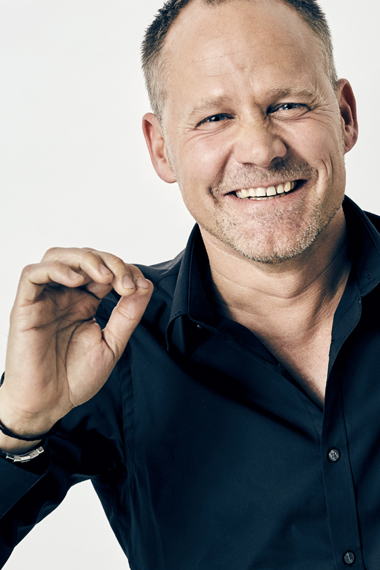 About the author
Thinker, listener, diplomat, mountain climber, family man, collaborator, innovator… Reto Scaramuzza is the Key Account Manager for Lindy at ALSO Switzerland. He oversees AV/IT integrators, business and end user partners and is instrumental in opening new sales and marketing channels in in Switzerland. Prior to this he worked for the distributor Secomp as Key Account Manager and was responsible for distribution partners, e-tail and e-commerce as well as business development.