Lindy Electronics Ltd and Ingram Micro (UK) Ltd have signed a new distribution agreement for the United Kingdom & Ireland. Lindy, a global provider of AV & IT combined connectivity solutions is stepping up its activities to expand its service and distribution network on an international level. The aim of the agreement is to enable growth in the AV Market with the addition of Lindy's diverse portfolio of signal sharing, extending, connecting and converting products.
With the support of Ingram Micro, the global leader in technology and supply chain, Lindy intends to strengthen its position in the market as a global provider of cables and connectivity products. Ingram Micro will further improve the availability and flexibility of Lindy's product portfolio for customers throughout the UK & Ireland.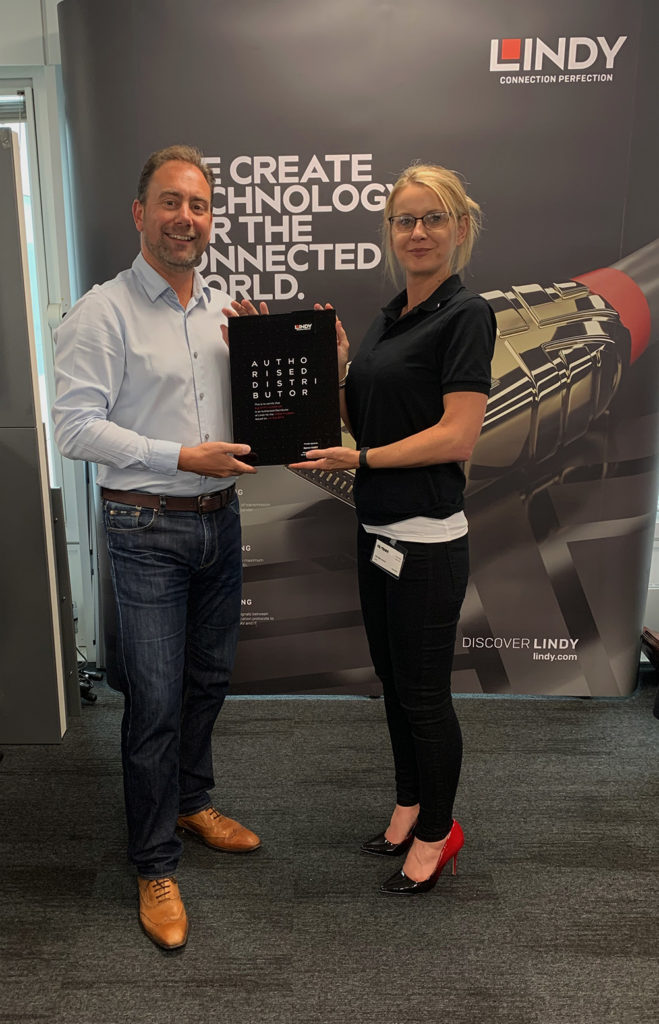 "Diverse AV applications require a broad product range. With Lindy, we now have another strong partner for connectivity products such as cables, extenders, splitters and switches to support a complete integration solution to complement our Large Format Display business. With over 3000 different products available, this allows us to continue to respond in the best possible way to all our customers' needs" says Simon Chatt, Senior Business Manager, Pro AV at Ingram Micro (UK) Ltd.
The decisive factor in the new partnership for the Lindy management in Stockton-on-Tees was Ingram's deep rooted, comprehensive and efficient logistics infrastructure supporting fast next day delivery service. In addition, Ingram has a large network of dealers as well as comprehensive contacts within the trade, which increases our reach across the entire AV and IT industry.
"Ingram is in many ways the perfect partner for us to further expand our already strong market presence and brand awareness in the AV and IT markets and across many vertical industries in the UK," says Patrick Squelch, Business Development Manager, Lindy UK. "Dealers and system integrators alike will benefit from this partnership. We are confident that our professional large format display solutions, specifically designed for digital signage, education and corporate applications, will reach Ingram customers across the UK" Squelch continued.
Lindy products can be Purchased via the Ingram website.