Once again, after weeks and months of preparation, ISE has gone by in a matter of days. The four days at the beginning of February, which really get the year in AV rolling, were, thanks to our numerous visitors and customers (in other words, you) a time of new perspectives and points of view. A time full of suggestions as well as interesting discussions, which we look forward to every year.
Impressive for us at this event was the noticeable steady growth of ISE, which continued this year despite difficult circumstances caused by stormy weather at the beginning of the fair. Our location in Hall 5 this year allowed us to truly appreciate the expansion of the hall itself, which began in 2019.
The Trends in the Markets
Every year new trends for AV technology emerge or are recognised at ISE. For example, this year's accompanying conference programme was held under the motto "Learn, Discover, Be Inspired", and consequently there were many products on this topic that could be presented to visitors. For example, our HDBaseT Presentation System, which allows AV and room control for entire training and presentation environments can be managed with a single solution.
The "Control Room Summit" and "AGORA" conferences, which discussed the increasing importance of control room and control room technology and concepts for stadiums and sports facilities as key markets within the international AV industry. Also, in these areas a lot of new products – mostly live and in action – could be seen at the Lindy booth and was a major part of our ISE presence this year: to discuss these products with our many visitors.
All about the things you don't see
With these markets and trends in mind, ISE 2020, with its six Technology Zones (Audio & Live Events, Digital Signage and DooH, Education Technology, Residential, Smart Buildings and Unified Communications), once again intersected with our four vertical markets Collaboration, Connected Home & Office, Presentation & Information and Control Room.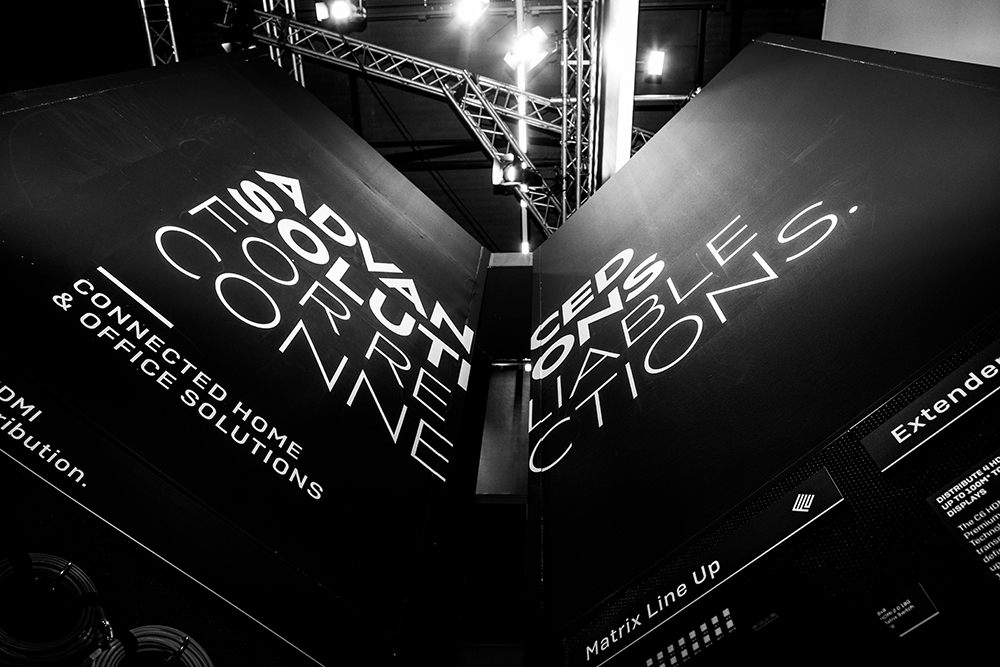 Under the motto "It's all about the things you don't see", we wanted to draw visitors' attention to the technology that works behind th scenes and how AV content can make its way from sources to displays.
We are pleased that we were able to create a buzz around our large live presentation of a wide range of technologies from the AV and IT sector, with a demo control and four different video wall presentations. From the many conversations and discussions, we are once again receiving valuable insight and encouragement to further develop our products and improve our service.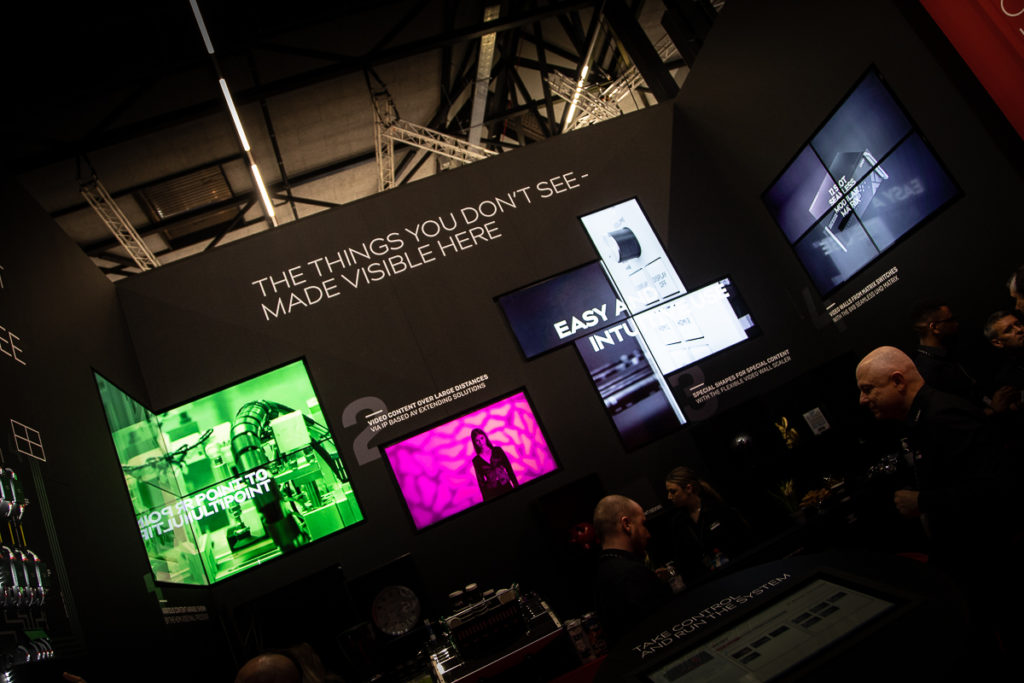 After nominations for the last 3 years in a row, we have now been awarded the Stand Design Awards of Exhibitors Magazine in the category Medium Size Stands in 2020. It's an honour to win this award as it shows that our stand concept for the presentation of our products and the resulting visitor discussions was a great success.
Bye Bye Amsterdam – Hola Barcelona
After 15 years ISE presented itself for the very last time in the historical ambience of Amsterdam, we are now looking forward to the next ISE, which will take place in Barcelona from 2021 onwards. We will begin preparing for the next ISE this year with excitement, as another ISE is always just around the corner.
Thank you to everyone who visited us at ISE 2020 – its been incredible.
We look forward to strengthening our partnerships and cooperation with you in the very near future.