After a large-scale renovation project – including extensive conversion work – the redesigned Ars Electronica Centre in Linz reopened to the public on May 27, 2019. In cooperation with the Ars Electronica Centre, Lindy provided a comprehensive AV connectivity infrastructure.
These wired 4K copper and fibre optic technologies form the heart of the audio-visual experience by transmitting signals to nearly 150 displays in the exhibition area. Lindy's fibre optic extender technologies with 18Gbps bandwidth are deployed to distribute signals incredible distances of up to 200m.
The redesigned exhibition rooms provide a unique platform for art, technology and society to deal with the far-reaching global changes of our time and serve as signposts and companions through man-made systems of the 21st century. Global changes, networking as well as digitization and mobility are also topics that Lindy is investing into significantly while looking at overcoming the challenges of the future: whether it is our living room, workplaces or public institutions – each of these environments places different demands on AV infrastructure, for which Lindy has the appropriate connectivity solution ready and is continuously developing further.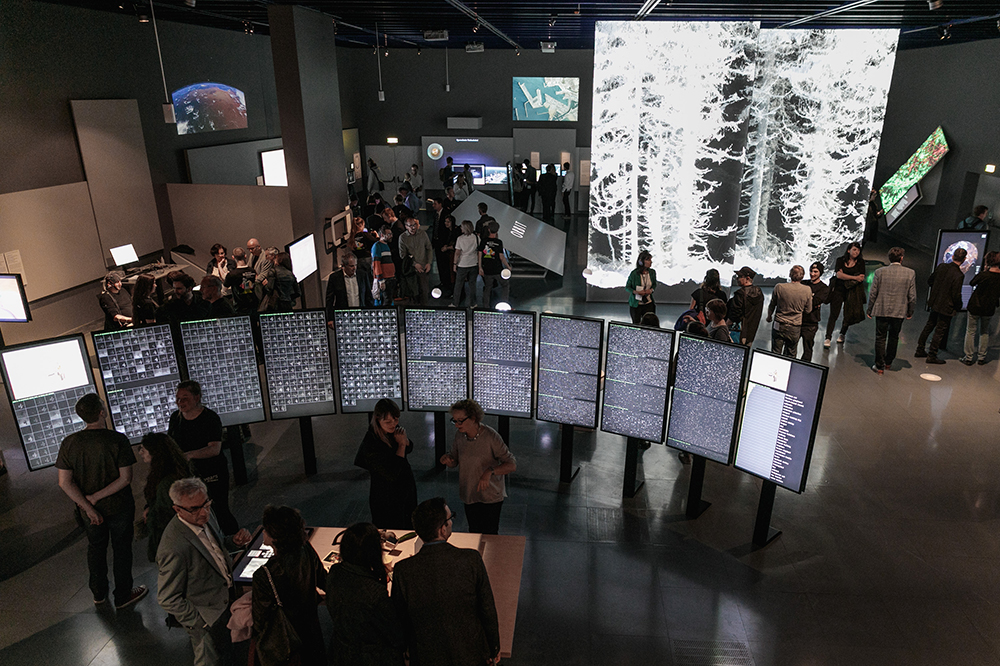 "The organisers and producers of the Ars Electronica Centre are constantly on the lookout for new ways to make their exhibitions even more innovative. The opening in May was certainly no exception," says Christian Westenhöfer, Head of Global Marketing & Brand Management at the Lindy Group. "Thanks to the reliable infrastructure based on Lindy's combined connectivity solutions, the opening was remarkable and memorable event. We are very proud to have made a significant contribution to this unique exhibition space and look forward to future challenges as the Ars Electronica Centre evolves year after year as Lindy does and we look forward to more exciting projects".
Short Profile – Ars Electronica Centre
Ars Electronica has been analysing and commenting on the digital revolution since 1979. The focus is always on current developments and possible future scenarios in the triangle of art, technology and society. Innovative, radical and eccentric in the best sense of the word are the visions, ideas and projects that Ars Electronica is driving forward together with artists, scientists, technologists, engineers, entrepreneurs and social activists from all over the world. Since 1979, Ars Electronica has continuously expanded the spectrum of its activities, and today is characterized by a globally unique, comprehensive approach to dealing with techno-cultural phenomena. Ars Electronica is a cultural, educational and research platform from Linz, Austria, and enjoys an international reputation.

Learn more about the opening of the redesigned Ars Electronica Centre here.