AVer Europe and Lindy to collaborate on a strategic partnership to enhance collaboration solutions
AVer Europe, a leading provider of video conferencing and collaboration solutions, and Lindy Elektronik GmbH, a global provider of connectivity solutions, announced that they are launching an alliance to develop a strategic partnership. The alliance aims to combine AVer Europe's expertise in video conferencing and collaboration with Lindy's expertise in connectivity solutions to deliver seamless, high-quality collaboration experiences. The two companies will work closely together to identify areas of cooperation that will enable customers to have a complete end-to-end connectivity solution that seamlessly integrates with their existing workflows.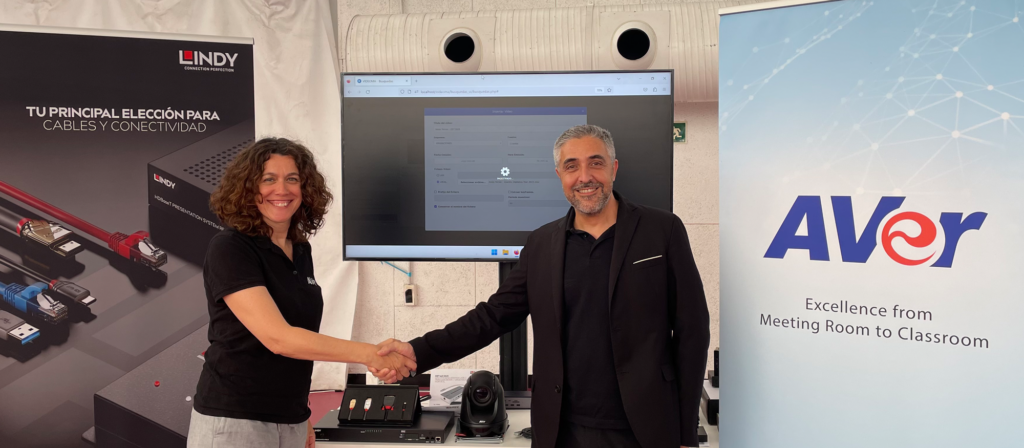 "We are excited to explore a potential partnership with Lindy and leverage their expertise in connectivity solutions to enhance our video conferencing and collaboration offerings. We believe that by combining our strengths, we can provide customers with a complete collaboration experience that is easy to use, affordable and flexible. We are confident that our collaboration with Lindy will enable us to better serve our customers and provide them with the tools they need to collaborate effectively in today's fast-paced business environment."

Rene Buhay, SVP Sales & Marketing at AVer Europe
AVer Europe and Lindy will explore opportunities to integrate their existing portfolios to create solutions that address specific customer needs. This will enable customers to have access to a wider range of professional and reliable AV solutions that can be tailored and easily installed.
"The cooperation with AVer Europe represents an important step for Lindy to further expand our product range and provide our customers with access to the most innovative AV solutions. The combination of the latest technology and innovation on UCC and collaboration areas on one side and the required performance and reliable transmission technology on the other side forms the basis for high-tech solutions in the professional application sector.
This partnership underscores our commitment to always offer our customers the latest technology and to further solidify our position as a leading provider in the industry."

Elia Lupi – Head of Global Sales at Lindy
AVer Europe and Lindy's collaboration represents a significant step towards a partnership. This will enable customers to have access to a complete collaboration solution that seamlessly integrates with their existing systems. The companies expect to announce further details of their plans of a strategic partnership soon.
About AVer Europe
AVer Europe provides intelligent technological solutions to harness the power of visual communications for business and education. With over 20 years of research, development and manufacturing excellence AVer holds numerous international design, innovation, application, and service awards for exceptional product usability, reliability and customer satisfaction.