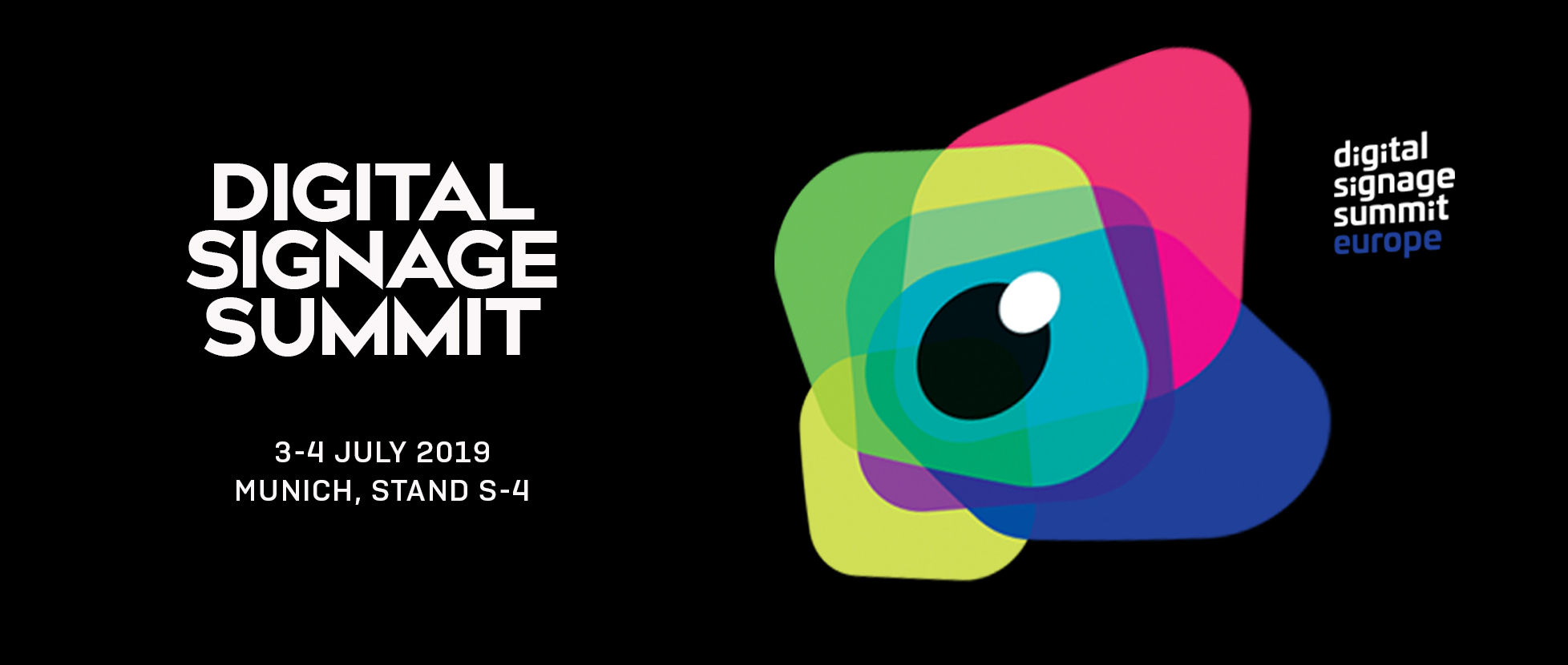 Powerful Digital Signage Solutions for effective Corporate Communications
Digital Signage Summit Europe 2019 in Munich
It is that time of year again. The industry will meet at the Digital Signage Summit Europe 2019 in Munich from 3 to 4 July 2019, and we will also be there for the fourth time with our own stand. Europe's leading strategy conference for digital signage and digital out of home (DooH) will present future-oriented digital signage technologies and services for efficient communication in companies and public institutions. At our stand, we will present innovative combined AV and IT connectivity solutions for digital signage applications that enable multimedia content to be transmitted quickly and securely and visualized attractively. With the help of our combined solutions, one or more displays can cost-effectively simultaneously display brand or advertising messages in one or more environments.
The focus of DSS Europe is panel discussions, workshops, lectures, the exhibition area and above all networking. The annual conference is aimed at hardware and software manufacturers, agencies, system integrators, resellers, distributors and end users. This year, DSS Europe is back at its old venue. The Hilton at Munich Airport offers additional space for the conference after extensive reconstruction and modernization measures. This summer everything will focus on digital signage from a user perspective (customer centricity). The motto: Customer Centricity in the Age of Personalisation, Experiences and AI.
The Digital Signage Summit Europe will take place on July 3 and 4, 2019 at the Hilton at Munich Airport. Lindy is a silver sponsor of the event and is represented at booth S-4.
You can purchase two-day conference passes including lunch, coffee and drinks at a 50% discount with the Lindy code and also gain access to all lectures, exhibition areas and evening events.
Simply click here and register with the invitation code 415813. Meet our experts on-site and make an appointment using the form below.
We are looking forward to your visit.