ISE 2019 is over, and it was the largest exhibition in the trade shows history with a record attendance of over 81,000! For Lindy, ISE 2019 was a great chance to showcase our latest solutions, technologies and innovations. We've met some new faces and some old, it's been a week of discovery for both us and our customers. Walking around the show this year there was a real sense of scale, not just from the expanded size of the RAI Amsterdam, but from the amount of new technologies and innovations present.
Discussions between the Lindy Team and customers at our ISE booth were ongoing throughout the week.
In the professional AV space, we saw more focus placed on video streaming over networks, collaboration, and presentation & information solutions. The amazing display technologies we see every year at ISE were present once again but it's the connectivity technology behind the scenes that really stole the show.
From the displays in the convention centre giving attendees directions on where they need to be, to the stunning video walls around the show, presentation and information solutions were everywhere at ISE 2019. At the Lindy booth we showcased our presentation and information solution live by creating a video wall using robust and flexible video over IP systems. Video over IP was another key technology present at both the Lindy stand and ISE in general. As the technology has matured over the last few years many of the challenges such as latency, reliability and integration have been overcome and it is now a key connectivity technology behind many of the most impressive solutions at ISE.
An impressive 4×4 video wall system and remote touchscreen displays at our booth were powered by the Lindy 4K HDMI & USB over IP Extender set.
The 4×4 video wall that was a major attraction on the Lindy stand was made possible through the flexibility and high performance of a 4K HDMI over IP Extender set. This technology was one we have highlighted in the run up to ISE 2019. The advantages such as, scalability, high resolution signal transmission and video wall control options were easy to see as the 4K content played seamlessly across the 16 screens in the Lindy stand, all made possible by the robust connectivity technology behind the scenes. Find out more about the impact of Video over IP in the world of presentation and information application here and take a look at our vertical market discussion and scenario examples.
Walking around ISE 2019 got a lot of people thinking about one thing, collaboration. Back in the workplace we're all trying to figure out ways of making our days more productive and trying to bring down barriers that prevent collaboration between people, teams and even entire companies. There was a focus on the creation of huddle spaces that extended beyond the meetings between staff and customers at ISE itself, and showed what could be done across a range of environments and businesses.
Lindy Highlight Products: Table Grommet Kit, Fibre Optic HDMI Extender System & Quad View KVM Switch
At the Lindy stand collaboration was highlighted with a demo of a Switching Presentation Scaler with Table Grommet Kit. We've talked about this device before ISE but it was great to finally see visitors get a personal consultation showing how this device can help users seamlessly collaborate. This Switching Presentation Scaler integrates multiple inputs and provides switching between devices for total flexibility. Developed for deployment in a wide range of environments, from huddle spaces to modern conference and board rooms, ISE was the perfect place to show off this robust and feature-rich device. Sharing work with colleagues and clients on a central screen no matter the input allows your creativity to take centre stage without the interruption of swapping devices, unplugging laptops and changing inputs/outputs. To discover more about how to collaborate in perfect harmony read about multi-input integration with discreet switching technology.
Lindy Product Manager Chris Shipley showcases the 4K HDMI Over IP Extender Set.
Four key products were unveiled at the Lindy stand this ISE. Our HDMI over IP Extender system creates stunning video walls using powerful network technology and is suited to deployment in the presentation and information markets. Our multi-input presentation switch was also shown off and allows users to seamlessly switch between devices using various inputs on a 4K display, the perfect device for universal collaboration. The Lindy Fibre Optic HDMI Extender transmits 4K UHD content up to 300m away, in large residential buildings or multiple offices this can save time and money by requiring only a single cable to run the distance without repeaters. Finally, our fourth offering was a Quad-View KVM Switch which allowed up to four sources to be monitored on a single display, this state-of-the-art Switch is capable of fitting seamlessly into any control room scenario while offering robust monitoring and source selection features.
These are just brief overviews of the key technologies on display at ISE 2019 with many smaller advancements or innovations present at every stand at RAI Amsterdam. Hopefully you've enjoyed following us on this journey from our opening statements of ISE 2019 to now. It's been informative, exciting and inspiring for us, but now we look forward to ISE 2020, the final year at Amsterdam before ISE moves to its new home in Barcelona in 2021. ISE 2020 has all the makings of a great send-off for ISE in Amsterdam. We'll be bringing our latest technologies innovations and even some surprises to ISE 2020 to stand T95 in hall 5 and we hope you can all join us there once again. Keep an eye on lindy.com for what is likely to be a huge year for AV, ISE and Lindy.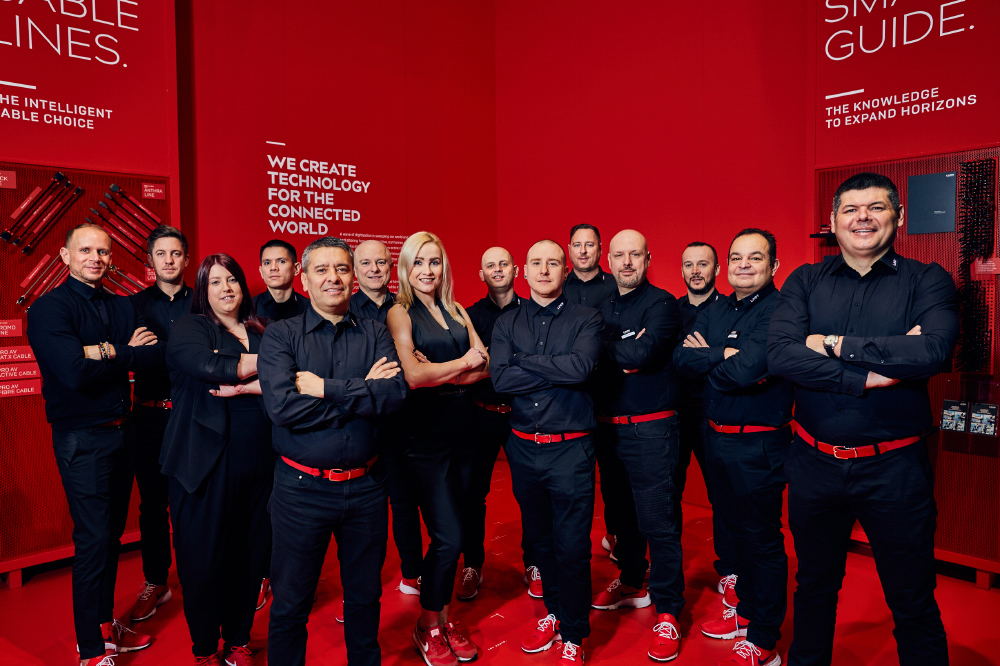 From the Lindy ISE 2019 Team "Thank you!"